WEDDING DRESSES AND BRIDESMAID DRESSES: TRY BEFORE YOU BUY
Shop the exclusive wedding dresses, bridesmaid dresses, and veils designed by Avery Austin to discover an online bridal shopping experience unlike any other. Avery Austin brings the bridal salon experience right to your door with our Try at Home wedding dresses and bridesmaid gowns. Not only do you get to try on wedding and bridesmaid dresses at home, but you also get to work directly with your very own bridal specialist throughout the whole process. It's like transforming your home into your own personal bridal salon!
Wedding GOWN STYLES FOR EVERY THEME, VENUE, AND BUDGET
At Avery Austin, we want you to find the perfect wedding dress and bridesmaid dresses at a price you can afford to make your wedding day dreams a reality. Whether you are shopping for destination beach wedding dresses or traditional ball gown wedding dresses, Avery Austin offers all of the most popular wedding dress styles for every bridal budget. Read More
Shop the collection of wedding dresses under $1000 to find bridal gowns with a variety of stunning details ranging from simple wedding dresses to extravagant wedding gowns. Prefer to spend less without compromising on quality? You can shop for wedding dresses under $500 and still have the dress of your dreams. After you find your perfect wedding dress, shop bridesmaid dresses under $100 for styles that will not only match your theme and venue, but also stay within your bridal party's budget.
YOUR DREAM WEDDING DRESS FOR LESS, NO MATTER THE SIZE
One of the best things about choosing an Avery Austin designer wedding gown or bridesmaid dress is the affordability of these gorgeous styles. Not only do you get to avoid the salon markup fees traditionally applied to bridal gowns, but you're also paying the same price for your chosen style no matter your size. We believe that sizing should be inclusive for all women, so if you're shopping for plus-size wedding dresses or plus-size bridesmaid dresses, you and your wedding party won't be charged more.
THE WEDDING VEIL: A TIMELESS BRIDAL ACCESSORY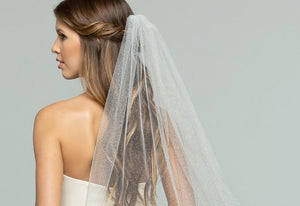 Found your dream wedding dress and want to complete your picture-perfect look? The wedding veil is the iconic wedding gown accessory that almost every bride imagines wearing for her walk down the aisle. At Avery Austin, discover exclusive wedding veils in a variety of lengths, including dramatic cathedral veils, classic waltz veils, and beautiful fingertip veils. Read More
Whether floral lace, beading, or embroidery are your preferred bridal style, find your favorite wedding veil to match your dream dress.
UNVEIL WEDDING INSPIRATION FOR YOUR BIG DAY
UNVEIL WEDDING INSPIRATION FOR YOUR BIG DAY
Avery Austin: THE BRIDAL BRAND MADE WITH YOU IN MIND
Browse the gorgeous bridal gowns and bridesmaid dresses only available at Avery Austin for a one-of-a-kind look that puts you and your wedding party front and center on your wedding day. Drawing from over 30 years of experience, Avery Austin has worked hard to be on the cutting edge of the bridal industry. With direct from manufacturer pricing, high-quality wedding and bridesmaid dresses with unique designs, and inclusive sizing, you're sure to find a dream gown in a size, style, and price point you'll love. Whether you already know exactly what you want for your wedding or you want to experience the try before you buy wedding and bridesmaid dresses, you can shop online at Avery Austin with confidence.